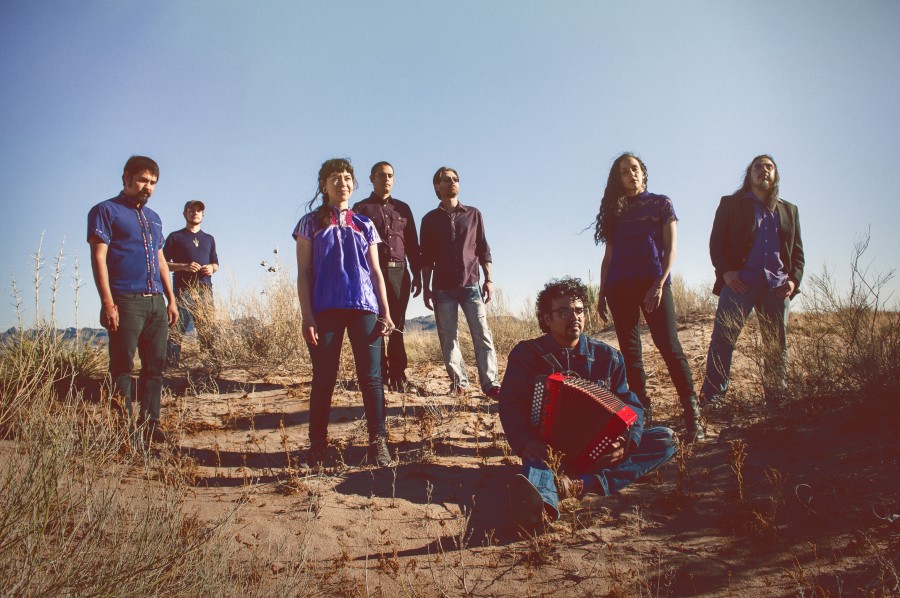 Text: Denise Nelson Prieto
 Since releasing their first LP last summer after reforming the band, local Latin powerhouse Frontera Bugalú show no signs of slowing down. They're prepping to hit the studio again this summer to record their much-anticipated follow up to Alma De Jaguar.
You can catch them this Sunday, May 28th as they throw down their signature cumbia/son/salsa magic at Neon Desert.
"We're getting ready to go back into the studio this summer," said vocalist and accordion player, Kiko Rodriguez. "Most of the recording will take place here at Sonic Ranch, and maybe some other studios, but it's definitely an El Paso album."
The momentum the band's enjoyed since last year's release, while inherently nuanced by often-rotating players, remains strong and steady. Musicians from Juarez-based Santa Pregonera have lent their talents to the live shows and will likely appear on the new record. The collaboration with the band began last year, however a couple of Santa Pregonera's members have become Bugalú staples.
"[Vocalist] Anabel Guitierrez has been working with us for the past year, along with bassist Alex Ravana," Rodriguez said. "We've been going back and forth to Juarez, and I've had to learn a lot more Spanish."
He and co-founder/keyboardist Joel Osvaldo have formed a solid rapport with a number of musicians in El Paso, and they will likely appear on the next album as well.
The pending record will stay true to the roots of the band's signature sound. They are flirting with somewhat different rhythms, namely the Latin behemoth, the mambo.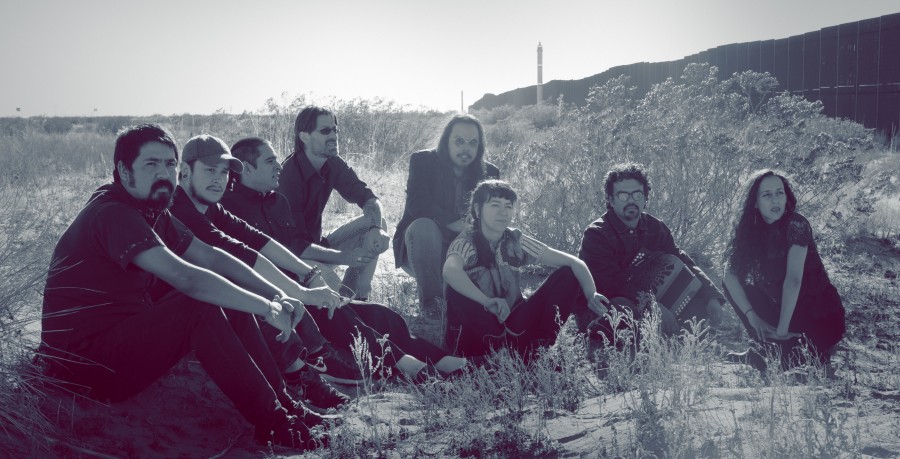 "We're attempting a real mambo and we discovered it's really difficult to play," Rodriguez said. "[Originally] the rhythm has a horn section, but we're not sure if we'll do horns. We're attempting something on the accordion."
The song that will encompass the rhythm is a clever number about someone who lives in Juarez and El Paso, and how that concept is a reality for a large part of the population in the border area.
Frontera Bugalú has shows booked throughout the summer. They'll play San Antonio's Squeezebox in June, Cool Canyon Nights here in El Paso, Big Bend, Marfa, Albuquerque's Summer Fest and at Tricky Falls with cumbia/funk/merengue heavyweights Grupo Fantasma.
The group's also working on a video for "Alma De Jaguar" which they shot in Anapra. They plan on releasing it in the next couple months.
For Rodriguez and Osvaldo, music is more of a mission than a choice—it's something they must do."I have to do it, a huevo," Osvaldo said.
They've committed themselves to churning out quality, innovative music, while remaining humble. Even after decades of creating music, Osvaldo and Rodriguez still question their songwriting abilities.
"For instance [the song] "Alma de Jaguar" sounded cheesy to us, but at end it was my favorite fucking song on the album," Osvaldo recounted.
"When we write, even if it sounds cheesy, we give it a shot."
That fortitude has paid off as the band continues to fill bars, clubs and dance floors throughout the southwest.