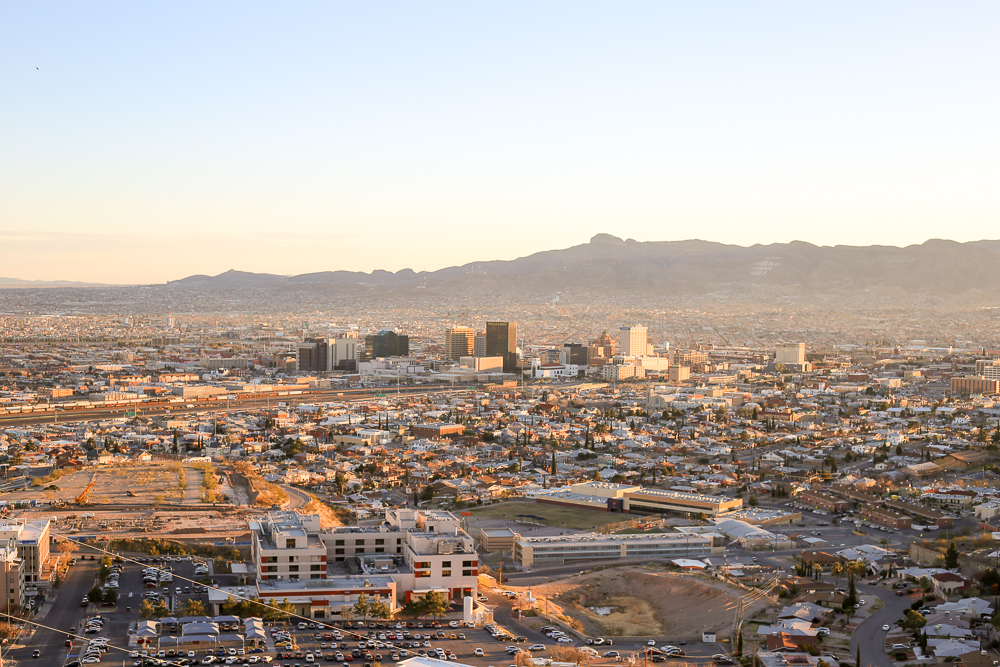 Text: Crysti Couture
December is finally here and not a moment too soon! We've been collectively preparing for presents, classic Christmas carols and cinnamon spice 'everything' from the moment the last plastic Jack-o-Lantern flew off the shelves. With the final month of 2017 now upon us, it's time to peel off that onesie, pause your Netflix marathon and actually get out of the house to enjoy what El Paso has to offer in December.
We've cobbled together a list so fantastically amazing, that whether you're an introvert or an extrovert, there's sure to be something here that will rock your stockings without breaking the bank. As always, make sure to follow us on Twitter or Facebook to stay-in-the-know with new events rolling through town this month.
Jam Out
If you've never been to a Trans-Siberian Orchestra concert before, you're missing out! Everything about the show is BIG: the lights, the number of musicians, the wall to wall screens, the pyrotechnics and more. Trans-Siberian Orchestra returns at 3 pm and 7:30 pm on December 6, at UTEP's Don Haskins Center – don't miss it! $43 – $73.
It's been half a decade since Sparta last performed in El Paso and now the wait is finally over. The best part? It's a benefit concert, which means that you can jam out and feel extra good about it. You can check out Sparta at Tricky Falls on December 16th, with Emily Davis and The Murder Police opening the show. Guaranteed good times! FREE.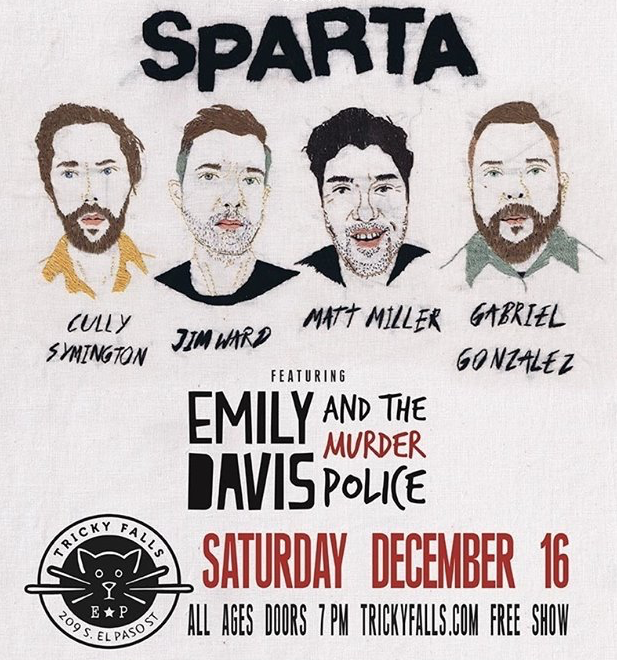 If your idea of Christmas includes Tim Burton, Krampus and spooky stories, then this macabre trip through history is right up your dark alley! The Nightmare Before Christmas Downtown Ghost Walk is on December 9th, 9 pm – 11 pm at the Gardner Hotel (311 E. Franklin Ave). You'll start off with creepy Christmas lore storytelling, stories of infamous local legends and a tour of bizarre historical sites of Downtown El Paso. $15.
Get in formation, ladies! 'Rue Paul's Drag Race' is bringing Trinity Taylor, Chi Chi, Shasha, Shea, Latrice and the whole crew for a night of singing, dancing and comedy at 'A Drag Queen Christmas: The Naughty Tour', at the Plaza Theatre December 20 at 8 pm.  Never been to a drag show? Don't be shy; the point is to have an epic amount of fun! Just make sure to bring a friend and your bulletproof sense of humor. Tickets: $20-$50.
Get Traditional 
Want to have the ultimate holiday experience? There's no better place to make new memories than at Winterfest, happening now through January 1st. Bring a group of your favorite people Downtown, between the Art Museum and The Plaza Theater, for an evening full of ice skating, hot chocolate, churros and rides on the Winterfest Express. Rides are free and begin at the Glory Road terminal. $8 GA, skating.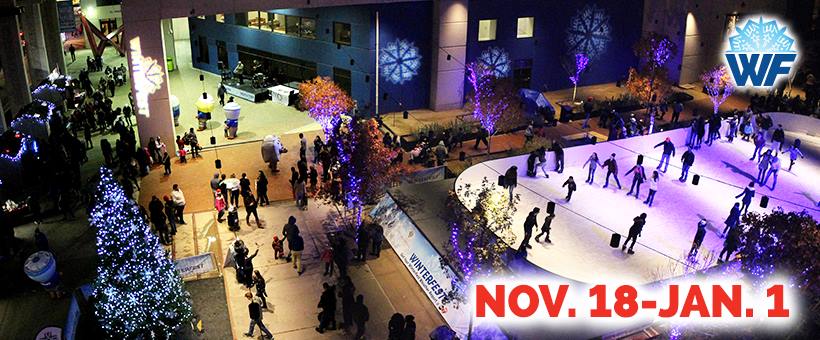 Heading up to Scenic Drive is already an 'El Paso Must-Do', now add over 4000 hand-placed luminarias, Santa Claus, Mrs. Claus and plenty of goodwill and you've got yourself an unforgettable night with a breathtaking view. Centro de Salud Familiar La Fe is hosting Navidad De La Fe Luminarias on December 16th from 6 pm to 10 pm. This is how it all works: you'll bring your car up to Scenic Drive through Richmond Ave., then slowly roll through Scenic Drive with your lights dimmed low. Volunteers throughout the route will have set up campfires, nativity scenes, and of course, the Big Man and his lady will be there themselves to accept food, cash and check donations to benefit El Paso families in need. FREE.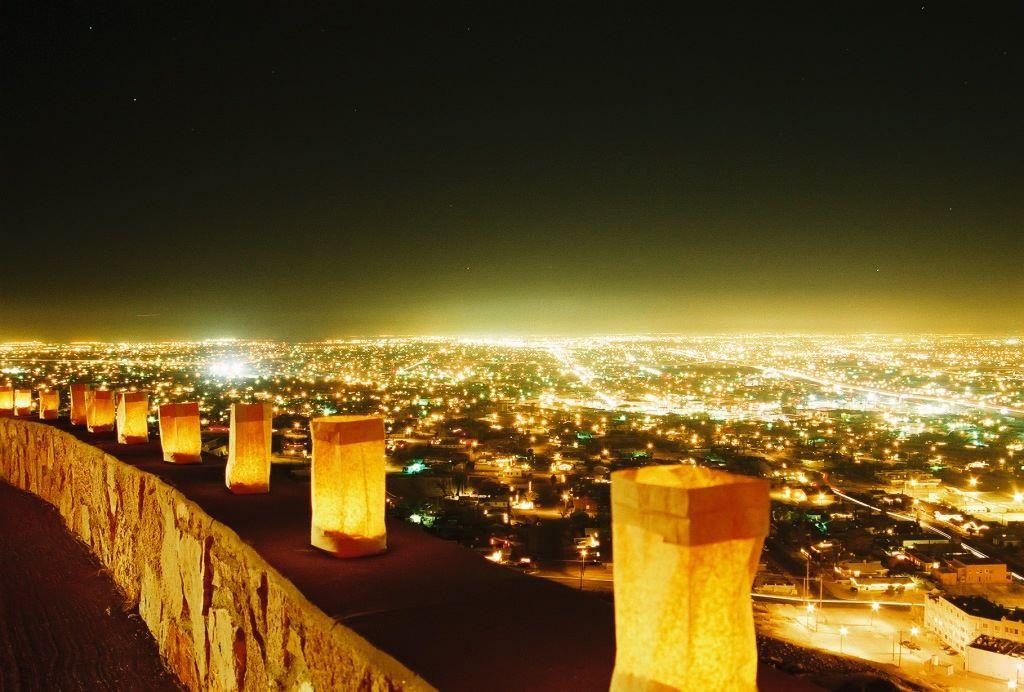 To get a break from all the holiday festivities, check out Nerd Nights Hop Chemistry at El Paso Brewing Company on December 8 from 7:30 pm to 9:30 pm. The first ever Nerd Night will host Dr. Stephen Taylor, a professor of Brewing Chemistry from New Mexico State University, as he explains the molecular differences between the different varieties of craft beer. Hops are the aromatic flower that in part breathe life into your favorite variety of beer, so if you want to unlock the secrets to the ultimate craft brew, this event is definitely for you.
Explore Outdoors
When was the last time you put on a pair of hiking boots and actually hiked on the mountain in the middle of El Paso? If you haven't, here's your chance to go on a hike. Break in those hiking boots and bring a Santa hat along for the Last Sunday Hike at Wyler Aerial Tramway (1700 McKinley) on December 31 at 8 am. Make sure to take water and your camera—the views from the top of Ranger Peak are unforgettable! FREE.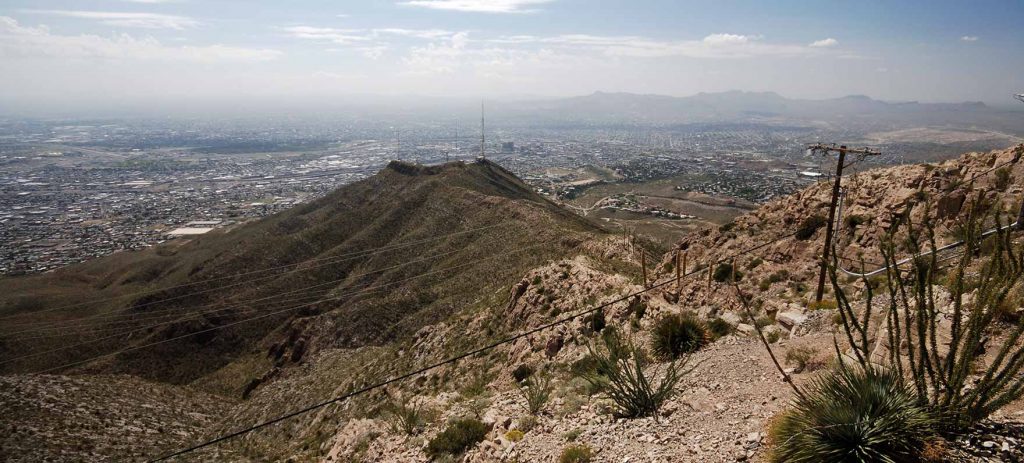 Get the ultimate nature fix and a heavy dose of holiday cheer at Hueco Tanks State Park (6900 Hueco Tanks Rd) for A Celebration of Winter on December 17 at 5:30 pm. This isn't your typical hike; luminarias will line the trails, rangers will tell Winter Solstice stories and hot chocolate will be provided. While you're there, take a good look at the skies—the clarity will make it seem like you can pluck out the stars yourself!
—
Don't let the cold weather keep you inside this December. Try out one (or all) of these events and make sure to join the social media conversation online wherever you post by using any of the following hashtags:
#igerselpaso #iamelpaso #elpaso #elpasotx #elpasotexas #itsallgoodep #eptx #eptx915 #elpasoproud #elpasolocal #elpasopix #elpaso915 #elpasolife #eptxigers #thefusionmag