Autumn and the cold weather is upon us, and so is newest edition of Fusion Magazine! Our 86th cover features Collective Boamistura—a group of artists who recently visited the city of Chihuahua. We…
Hailing from Melbourne, Rolling Blackouts Coastal Fever is made up of brothers Tom (guitar and vocals) and Joe R (bass), cousins Joe W (guitar and vocals) and Fran (guitar and vocals) and flatmate…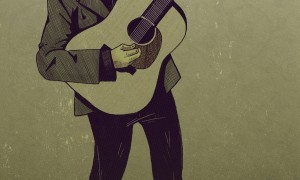 Juan Cirerol estará visitando tierras Chihuahuenses este sábado 28 de Noviembre para dar un show en Don Burro Foro Cultural. Para calentar, Ian Rosewood dará una presentación acústica. …
Thanksgiving is right around the corner, and the best way to burn those extra calories is to get out and explore the Sun City. Only boring people get bored and you're much too…
Clear your calendars for Saturday, Nov. 21, as you'll be too busy laughing your butt off to do anything else worthwhile when KLAQ and Sportsman's Elite bring comedian Rodney Carrington to El…
Frontera Bugalu crosses boundaries with their diverse blend of music. They celebrate border musicians such as Rigo Tovar and Latin American genres like Son, Mambo and Cumbia. Support Frontera Bugalu to make their…
 The City of El Paso is seeking input from El Pasoans during a Bike Plan Open House, on Wednesday, December 2, 2015, at 6pm at the El Paso Downtown Main Library, 501 N. Oregon St….
For the second time in this year, Mayhem and Watain toured the U.S, first with the Canadian black metal band Revenge, now with the Greek melodic black metal band Rotting Christ. In this…
Chicago's critically-praised quartet Pink Frost announce the upcoming release of a completely remixed and remastered update to their debut album, Gargoyle Days. Originally released under the band's previous moniker Apteka in 2011, Gargoyle…
Ballroom Marfa presents the Artists' Film International 2015 curated by Laura Copelin! Organized in conjunction with Whitechapel Gallery, London, the 2015 season of Artists' Film International showcases international artists working in film and animation….